Fabrication
Our team of carpenters and craftsmen can turn your designs into reality. We pride ourselves on our quality of work and attention to detail. If you can dream it they can build it.
Custom Drops
We employ and work with some of the most talented artists in Dallas/Ft. Worth. Need a Backdrop, Sculpture, Faux Finishing, Staining or Finish Work? Our artists never disappoint.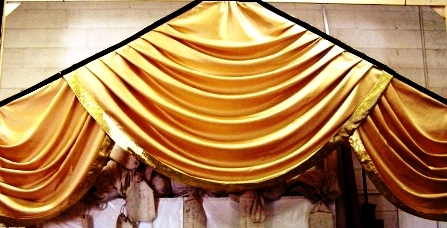 Custom Draperies
In addition to our extensive rental stock, we also create custom Curtains, Drops, Cycloramas, or any other Soft Goods you might need for your production, show or event.
CNC Work
The sky is the limit with our CNC Router. Our router is 4 x 8 in size and can handle materials such as Wood, Foam, Plastics and Non Ferrous Metal (those not containing iron).
Props
Looking for a specialty or hard-to-find prop? We can help!
Design Execution
Need help getting your vision to paper? Contact us to have a design consultation!
We do a number of faux finishes! Here are a few of the textures and patterns that we do!
Click on any of the pictures to enlarge